Consonance is a beautiful, award-winning title management system, built by publishers, for publishers. It keeps your business-critical metadata, contract, royalties and workflow data accurate, on time and available everywhere.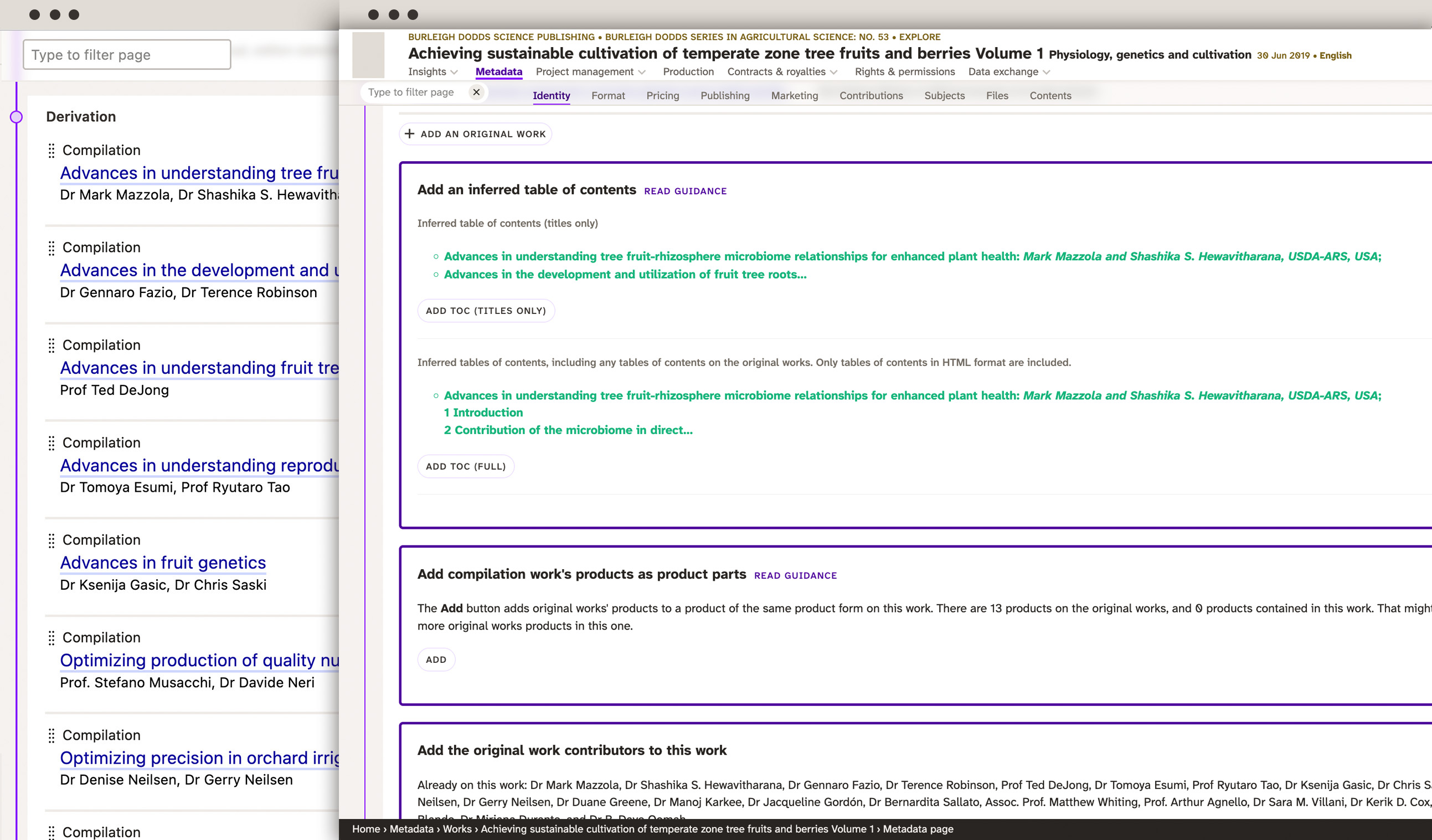 Consonance is a title management system that radically decreases your workload by reusing data automatically. It's your centralised publishing database that delivers:
Instant, auto-generated advance information sheets, spreadsheets and data feeds
Imports and exports of all your data
Bulk upload and download of covers and ebook files
Automated ONIX and JSON data feeds to your distributors, partners, websites and retailers
Contract templates
Royalty statement generation
Super-usable new programme management tools
With phenomenal, expert advice and support from a team of practising publishing experts
Our latest work
Here are some recent highlights of the work we do to help our clients thrive.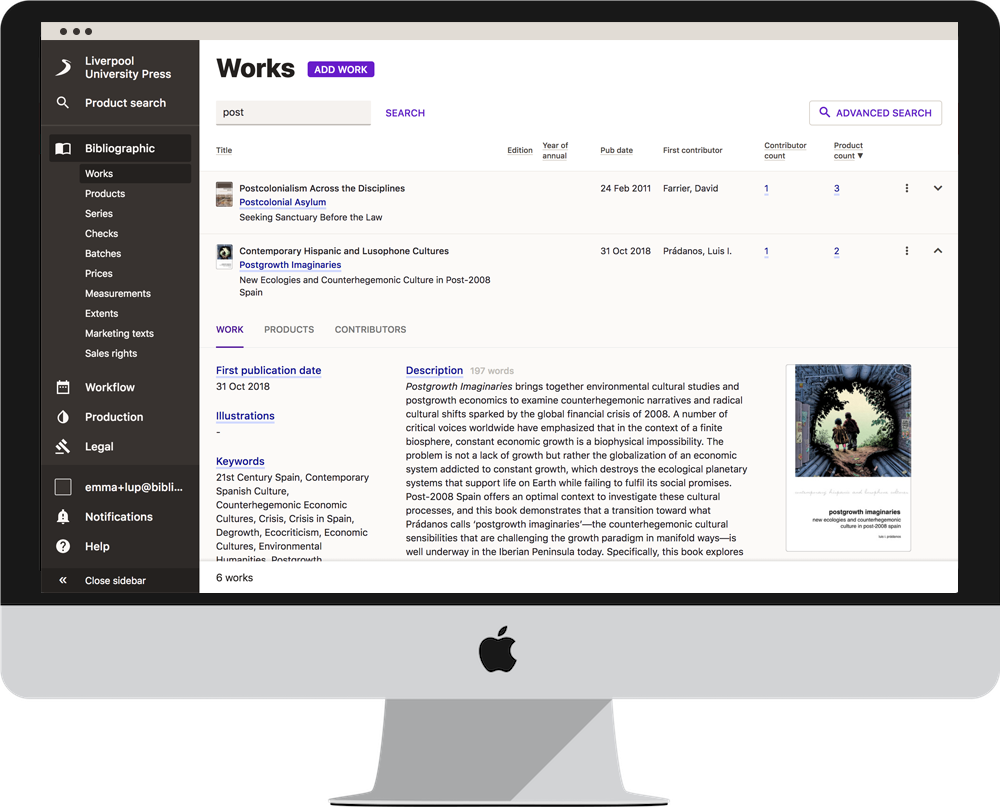 We implemented IOP's advance information sheet design in Consonance, combining the efficiency of automation with the sales benefits of their pixel-perfect design. Now, IOP can export a zip file of hundreds of PDFs in one fell swoop, avoiding copy-and-paste and manual errors.
We added work derivation features to Consonance to enable sustainable agricultural publisher Burleigh Dodds to deliver their strategic point of difference: the ability to manage each of their books' chapters as its own work. Burleigh Dodds subsequently won the IPG Newcomer Award and achieved BIC Gold accreditation the same year.
We radically transformed Zed Books' data over two years, and implemented a number of data feeds including a JSON API to their new website. This collaborative investment of time and effort contributed to a 25% uplift in sales for their 40th anniversary year.
Vertebrate's royalty agreements are typical of a successful, mature medium-sized publisher: complex, with a number of edge cases, long-lived backlist titles, multi-author agreements, multiple contract start dates and opening balances. We migrated their legacy data and provided guidance on using Consonance's built-in royalty functionality. Consonance now produces their royalty statements automatically and accurately, twice a year.
The publishers of the annual British National Formulary used Consonance to produce an XML export of their metadata, which they imported into InDesign to automatically create their summer 2018 printed catalogue. The result was a sales tool displaying the perfect combination of standardised pages with targetted added editorial creative flair.
We implemented the Belgian NUR and French CLIL subject classification schemes for Leuven University Press, and the ability to automatically translate prices through various permutations such as from Belgian inc. VAT to Belgian ex. VAT to French inc. VAT, to allow them to enter prices inclusive of Belgian VAT then send them to French trade partners in ONIX.
Who we help
Consonance is suitable for small- to medium-sized scholarly, academic, professional and trade publishers, based anywhere in the world.
It's straightforward to import your data into Consonance, and to update it once it's there, freeing you up to be creative. As beautiful as it is performant, Consonance is built with modern coding practises on a rock-solid infrastructure.
It's mature, nuanced and thorough, with hard-won pragmatism at its core, built to make your publishing operations run more smoothly and sell more books with less effort. And we provide expert support: fast, informed and often with free development as the solution.