There are two steps to setting up an advance information sheet (AI). Both are within Settings > Configuration ⤴.
First, set up an AI template.
Secondly, apply it to the relevant imprint or imprints.
1. Create an AI template
Go to Settings > Configuration > Advance information sheet templates ⤴.
Click the Add template button to create your new template.
How to edit or create your AI template
Enter the details of your AI template.
2. Apply your AI template to your imprint
Go to Settings > Configuration > Bibliographic > Imprints.
What if I don't see any imprints here?

Click Add imprint to set up an imprint, and then continue with the steps below.
Click the Edit link on the relevant imprint, or the first of your imprints, to open its settings.
Apply the AI template by following these steps.
Upload a logo in the 'Logo' section
Under 'AI and Marketing', choose your AI template from the dropdown
Add your point of contact
Click Save
3. Test your AI on one of your products
Enter the name of a product in the search bar and go to the Overview page

Click on Exports and choose the AI for the product you'd like to test. The AI opens in a new tab.

Review your AI. It will have been automatically generated, as per the AI template.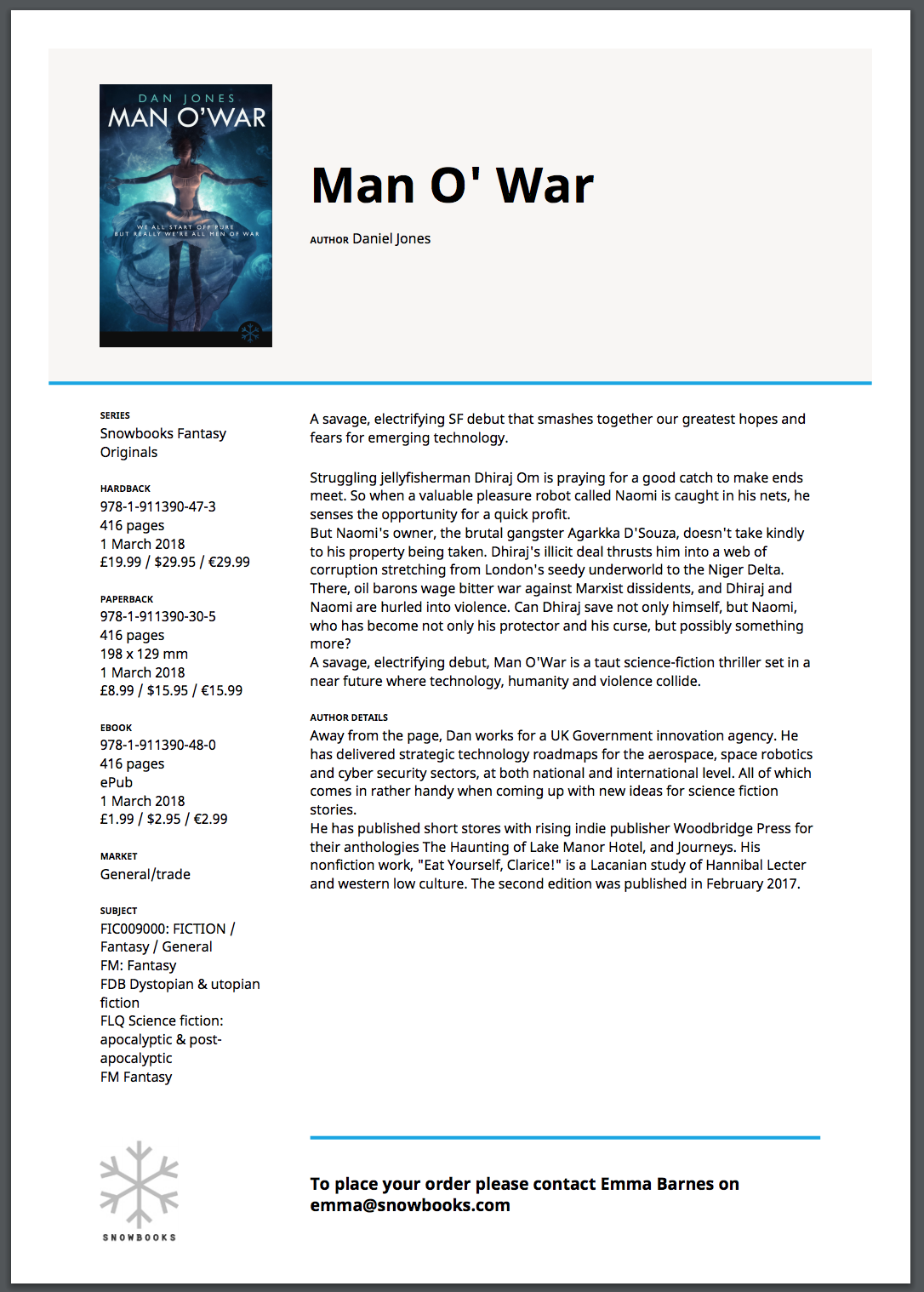 If you are seeing unexpected line breaks or characters in your AI, try this troubleshooting page. It may be the result of copy and paste.